PAYROLL SERVICES
Home // Services // Payroll Services
PAYROLL TECHNOLOGY
WE LEVERAGE TECHNOLOGY TO HELP YOU MAKE INTELLIGENT FINANCIAL DECISIONS.
YOUR COMPREHENSIVE PAYROLL SOLUTION
We offer comprehensive payroll services with the aim of putting you at ease and allowing you to do what you do best – grow your business and increase your profits – rather than wasting your time trying to put together complicated payroll sheets and calculate taxes for your business and your employees.
WE TURN THE ADDED EXPENSE INTO AN ASSET
If you're looking for a cheap service to simply do the bare minimum, we are not for you. We believe that payroll services are an integral part of a successful business because they directly impact your best assets – your human resources. That's why we go out of our way to understand your business and your employees and ensure timely and accurate payroll payments.
GET INSIGHTS INTO YOUR PAYROLL – LIKE NEVER BEFORE.
One important benefit of using our payroll service is that we give business owners an overview of their business expenses as well as staff-performance-indicators and stats. Typically, these reports needed to be compiled manually by your HR department and would take weeks after the end of every month before they are finished.
We deliver reports along with insightful charts at the click of a button – find out the exact status of your employees' performance and attendance among other key information.

We believe in forging long-term relationships with our clients and providing them value-driven services without the complicated service agreements and hidden costs that most payroll companies push. If these values resonate with you, we would love to work together and contribute to your business' success.

HOW DO OUR PAYROLL SERVICES MATCHUP?
We understand that not every business has the same payroll needs and, at times, selective services are required. These extra services do not justify top-tier hourly billing rates. That is why we offer monthly payroll packages which are specific to your business' size & specific needs. With our payroll service, you are charged a fixed amount every month and then it is off your plate. We handle everything from basic payroll tasks to the more advanced accounting needs, including preparing financial reports for you to understand how your payroll expenses are impacting your business.
OUR PAYROLL
Strategic Consulting

Advanced Payroll Breakdowns

Integrated Bookkeeping Reports

2-Day Payroll Float Time

1-Day Payroll Float Time

Call Center Support

Dedicated Phone Support

Dedicated Text/SMS Support
INTUIT® PAYROLL
Strategic Consulting

Advanced Payroll Breakdowns

Integrated Bookkeeping Reports

2-Day Payroll Float Time

1-Day Payroll Float Time

Call Center Support

Dedicated Phone Support

Dedicated Text/SMS Support
XERO™ PAYROLL
Strategic Consulting

Advanced Payroll Breakdowns

Integrated Bookkeeping Reports

2-Day Payroll Float Time

1-Day Payroll Float Time

Call Center Support

Dedicated Phone Support

Dedicated Text/SMS Support
VALUE ADDED
SERVICES
COMBINE PAYROLL & BOOKKEEPING
TO GET MORE VALUE

1-ON-1 CONSULTING
Your business is unique and your bookkeeping needs must be specific to your activities. We have over 30 years of experience guiding business owners and guarantee both regular communication and specific attention to you.

PROFITABILITY ANALYSIS
Increase your profit without increasing customers. Acquiring new customers costs money. We dig into your business and find actionable ways to improve your bottom line while making customers happier.

EFFICIENCY ANALYSIS
Companies that continually improve efficienes are the companies that win. We identify intelligent opportunities of improvement and assist with their implementation.

CLASSIC BOOKKEEPING
While we are not your run-of-the-mill bookkeepers, we do handle everything from payroll to maintaining current financial statements. When we are done, you have complete, accurate, and dependable financials.

AUDIT PROOFING
Leave little to chance. We understand your responsibility as a business owner is to worry about the business not complex tax code. Our audit-proofing services greatly reduce the possibility of an audit.

KPI REPORTING
Instantly understand the most important areas your business can improve upon. You will gain access to an integrated financial metric platform. We will assist in setting up custom goals and red flags specific to your business.
WHAT YOU NEED TO KNOW ABOUT PAYROLL:
WHAT IS A PAYROLL SERVICE?
A payroll service simplifies the entire process by creating a payroll, which is basically a complete record of all your employees, the total amount of money you pay to them, how it is divided into their salaries, tax payments and additional bonuses or payments etc.
When you hire a payroll service, you simply hand over information such as employee salaries or hourly wages, hours worked, and the company calculates the total amount payable minus any tax deductions. They also prepare all tax filings for your employees and ensure that payments are made accurately and in a timely manner – something that is a hygiene factor according to Herzberg's two-factor theory of motivation, which means it is essential to prevent employee dissatisfaction.
WHY WOULD YOU OUTSOURCE PAYROLL?
Small business owners who take chances with their payroll and companies which relegate bookkeeping to an inexperienced HR department maybe looking at some nasty surprises down the road, including penalties and fines from the Internal Revenue Service.
Outsourcing your payroll is a smart choice if you are unfamiliar with payroll calculations (which are very complicated as is), and is recommended even if you know what you're doing.
The main advantage of outsourcing your payroll is that you get a demanding and time-intensive task off your plate, allowing you to work on your business rather than in it. Payroll calculations can easily lead you down a rabbit-hole if you're a small to medium enterprise, and that leaves you less time to focus on things that matter.
Moreover, if you have a medium-sized workforce, a quality payroll service can take up other aspects of employee finances such as their retirement funds and benefit programs and help you further save time and considerable headache.
HR TASKS CAN BECOME OVERWHELMING.
The more employees you have, the more complicated payroll becomes. You must consider the following: Did withhold the proper amount of taxes? Do I pay federal taxes monthly or quarterly? What about state taxes? How much does my payroll amount need to be in order to pay taxes quarterly? How do you handle wage garnishment? What dates should payroll be entered for employees to be paid on time? What is the tax rate for a bonus? Did that contractor fill out a 1099?
WHAT TO LOOK WHEN SELECTING
A PAYROLL PARTNER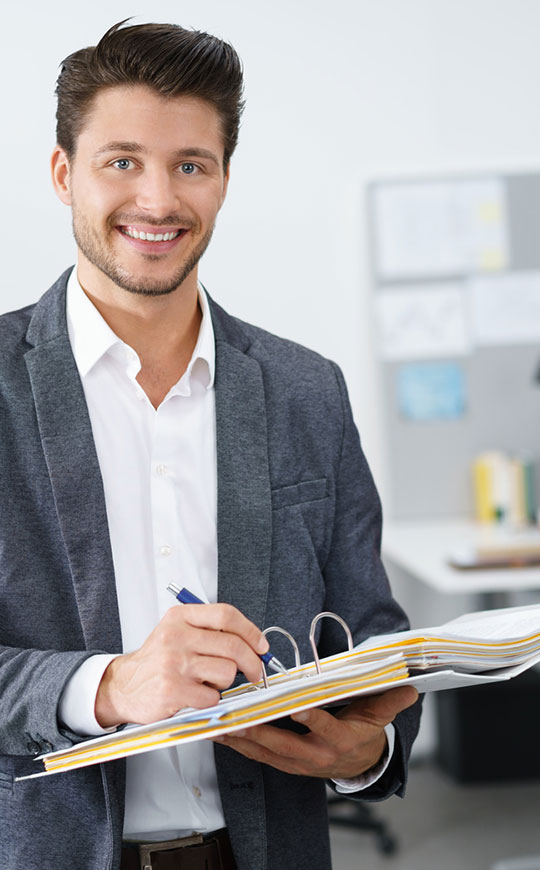 What Capacity of Service Do They Provide?
Do they only do salary calculations or can they also handle tax payments?
Are they able to work with both fixed salary employees and hourly wage workers?
Can they provide all required reports in a timely manner?
You need to give them a clear picture of your business and check whether all your needs are part of their service package.
How Do They Bill Services? (Consider the Factors)
any Payroll services companies charge based on number of total employees, payment types (fixed or hourly wages), payment schedules (once a month or twice a month). We recommend researching all these costs and consider all the factors unique to your business.
Also consider any extra reporting options and additional features you require. Quality payroll service providers will be able to give you exact costs according to your existing employees and agreements. Get this information up front to avoid hidden charges later.
Usability Should be a Major Consideration.
Since you or your HR department will have to coordinate with the service and provide them figures, statistics, as well as your payment schedules. If the method for submitting and updating this information is too complicated, you are going to run into trouble using the service. If possible, you should request a demo before you sign up for a payroll service.
Finally, you should also look at your future needs and go for a company which can scale as you grow. If you make the mistake of choosing the "budget payroll service" option, you may have to deal with the hassle of shifting your services to a larger provider when you grow and increase your staff.
WHY
PARK CITY BOOKKEEPERS
At Park City Bookkeepers we care about empowering business owners, sustainable growth and making a difference. Sometimes we are a coach and trainer helping a business get better and sometimes we are a matchmaker finding the right partner, investor, or distributor. We help companies grow and master change.
Whether you are starting a new company or need a new solution to keep your long-running business on top of its game, you could be losing time and money by allowing your funds to become mismanaged, and worse, you could suffer from inconsistent record-keeping and find yourself seeking help at tax time. We have a simple mission: to help overwhelmed business owners focus on growing their company by taking care of their back-office headaches.
We understand you want more than just a data-entry clerk. You want a trusted advisor that is a strategic partner, a trusted advisor who can provide more than just accounting solutions. Our certified staff offer specialized skills and expertise, as well as the winning attitude, character and communication skills necessary to help clients achieve their objectives. Accounting for "the books"—accurately, affordably and reliably—is at the heart of our business. You can expect us to be professional, prepared, attentive and ready to deliver our services with PRIDE, passion, respect, integrity, discipline and excellence.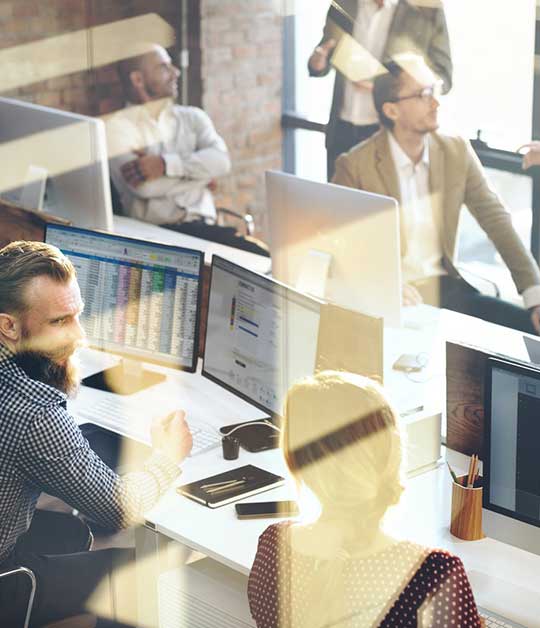 Next Steps
Park City Bookkeepers serves entrepreneurs in and around Salt Lake City, Park City, Utah and around the country.
Contact us today so that we can understand your business and deliver the resources you need – with a service style you'll value.
That's what it means to experience Park City Bookkeepers.
CALL US NOW
(435) 300-0545

If you have a problem and call Eric, he is always available and helps you out with your bookkeeping problem. He treats you in a professional way and he takes care of your books fast and accurately. I would highly recommend Park City Bookkeepers.
Jerry
CEO, Service Company

For several years, Eric W has helped me with various aspects of those businesses above and beyond the typical bookkeeper, including strategic planning, market analysis, employee management, and others. My Directors are about to receive their third annual dividend in a row – due indubitably to the contributions of Eric. I give him my highest recommendation to you; give him a shot and you wont' be disappointed.
Janet
CEO, Retailer

Park City Bookkeepers have been amazing helping us reconcile a difficult set of books. I am so thankful to have found them and feel as though we are in the best hands going forward. Eric is very professional – I would highly recommend this service to anyone in need of a bookkeeper.
Lisa
COO, Park City Non-Profit

They have been so very helpful in straightening out an incorrect set up of Quick Books. Their knowledge of our business and of Quick Books is so appreciated! THANK YOU!
Judy
CEO, Property Management Company

I found Park City Bookkeepers on line. I called Mr. Wheeler and we hit it off right away. PCB is truly customer focused. They are flexible in their process making sure it worked for me. They even helped me get the technology is place to streamline our interactions. Park City Bookkeepers is a great value for me!
Tim
CEO, Medical Consulting Firm

I run a pretty complex, fast growing technology company in Salt Lake City. PCB has been doing a fantastic job for us. They are always responsive, organized, and accurate. They've set up processes to make it easy to provide the information they need for detailed accounting – expense receipts, reporting, etc. Very pleased.
Kelly
CEO of a PC financial tech co.

As a former banker, I have plenty of accounting experience, but didn't have the time to focus on the books on a weekly basis. Eric took over this responsibility flawlessly. It is a tremendous relief to have found someone so reliable, responsible, and knowledgeable to take over this responsibility for me
Bryan
CEO,Urgent Care Facility

PCB was recommended by a friend and I'm glad I found out about them. I had a fairly complicated business year, so their guidance and expert recommendations were much appreciated. Aside from being a good bookkeeper, Eric has done a great job processing our company payroll. I would recommend his bookkeeping and payroll services without hesitation.
Craig
CEO, Service Provider
LETS TALK ABOUT HOW WE CAN HELP YOU FIND SUCCESS!
PARK CITY BOOKKEEPERS CAN HELP