who we are
Home // About // Who We Are
PARK CITY BOOKKEEPERS: YOUR BOOKKEEPING PROFESSIONALS
We have a simple mission: to help overwhelmed business owners focus on growing their company by taking care of their back-office headaches.
At Park City Bookkeepers, we understand you want more than just a data-entry clerk. You want a trusted advisor that is a strategic partner, a trusted advisor who can provide more than just accounting solutions. Our degreed and certified accountants and advisors offer specialized skills and expertise, as well as the winning attitude, character and communication skills necessary to help clients achieve their objectives. Accounting for "the books"—accurately, affordably and reliably—is at the heart of our business. But we are also professional, prepared, attentive and ready to deliver our services with PRIDE: passion, respect, integrity, discipline and excellence.
Park City Bookkeepers is a trusted bookkeeping & advisory company serving entrepreneurs in and around Salt Lake City and Park City Utah. We understand your business and deliver the resources you need with a service style you'll value. That's what it means to experience Park City Bookkeepers.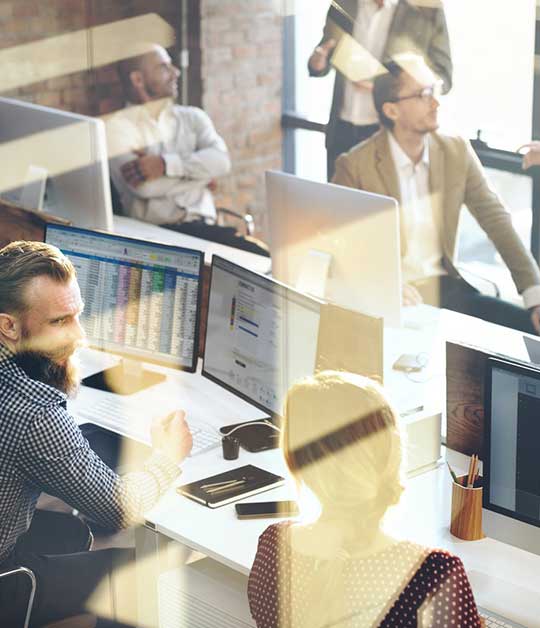 If you have a problem and call Eric, he is always available and helps you out with your bookkeeping problem. He treats you in a professional way and he takes care of your books fast and accurately. I would highly recommend Park City Bookkeepers.
Jerry
CEO, Service Company

For several years, Eric W has helped me with various aspects of those businesses above and beyond the typical bookkeeper, including strategic planning, market analysis, employee management, and others. My Directors are about to receive their third annual dividend in a row – due indubitably to the contributions of Eric. I give him my highest recommendation to you; give him a shot and you wont' be disappointed.
Janet
CEO, Retailer

Park City Bookkeepers have been amazing helping us reconcile a difficult set of books. I am so thankful to have found them and feel as though we are in the best hands going forward. Eric is very professional – I would highly recommend this service to anyone in need of a bookkeeper.
Lisa
COO, Park City Non-Profit

They have been so very helpful in straightening out an incorrect set up of Quick Books. Their knowledge of our business and of Quick Books is so appreciated! THANK YOU!
Judy
CEO, Property Management Company

I found Park City Bookkeepers on line. I called Mr. Wheeler and we hit it off right away. PCB is truly customer focused. They are flexible in their process making sure it worked for me. They even helped me get the technology is place to streamline our interactions. Park City Bookkeepers is a great value for me!
Tim
CEO, Medical Consulting Firm

I run a pretty complex, fast growing technology company in Salt Lake City. PCB has been doing a fantastic job for us. They are always responsive, organized, and accurate. They've set up processes to make it easy to provide the information they need for detailed accounting – expense receipts, reporting, etc. Very pleased.
Kelly
CEO of a PC financial tech co.

As a former banker, I have plenty of accounting experience, but didn't have the time to focus on the books on a weekly basis. Eric took over this responsibility flawlessly. It is a tremendous relief to have found someone so reliable, responsible, and knowledgeable to take over this responsibility for me
Bryan
CEO,Urgent Care Facility

PCB was recommended by a friend and I'm glad I found out about them. I had a fairly complicated business year, so their guidance and expert recommendations were much appreciated. Aside from being a good bookkeeper, Eric has done a great job processing our company payroll. I would recommend his bookkeeping and payroll services without hesitation.
Craig
CEO, Service Provider
LETS TALK ABOUT HOW WE CAN HELP YOU FIND SUCCESS!
PARK CITY BOOKKEEPERS CAN HELP